If you have any information about these crimes or any person(s) involved, you are urged to call Crime Stoppers or submit a Web Tip. You do not have to give your name and you could be eligible to receive a cash reward up to $2000.00
Call 23-CRIME (232-7463)
888-CRIMESC (888-274-6372)
Autobeaking
January 04, 2019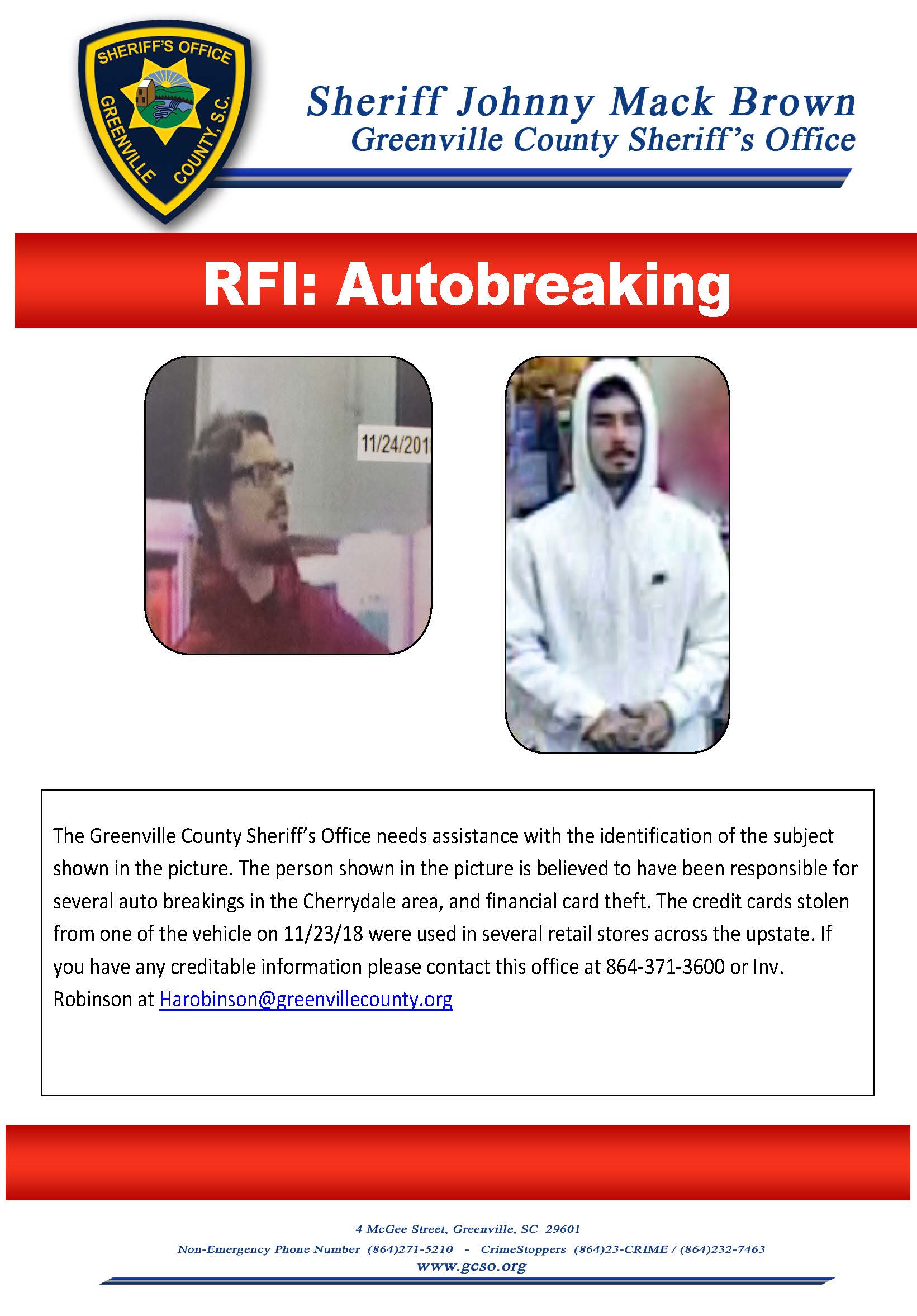 ---
HIT AND RUN CRASH INJURED CYCLIST
October 15, 2018
THE S. C. HIGHWAY PATROL IS CURRENTLY ASKING FOR THE PUBLIC'S HELP FOR INFORMATION ON A HIT -AND -RUN CRASH THAT SERIOUSLY INJURED A CYCLIST ON MONDAY OCTOBER 15, 2018 AT 7:30 P.M. THE CYCLIST IDENTIFIED AS BEN McCALL AGE 41 HAD TO BE AIRLIFTED FROM WOODRUFF ROAD NEAR ANDERSON RIDGE RD. IN SIMPSONVILLE.
THE SUSPECT VEHICLE THAT REAR ENDED MR .McCALL IS DESCRIBED AS A BURGUNDY 4 DOOR SEDAN WITH DAMAGE TO THE FRONT AND /DRIVERS SIDE AREA OF THE VEHICLE.
THE SKETCH OF THE SUSPECT IS SHOWN BELOW
.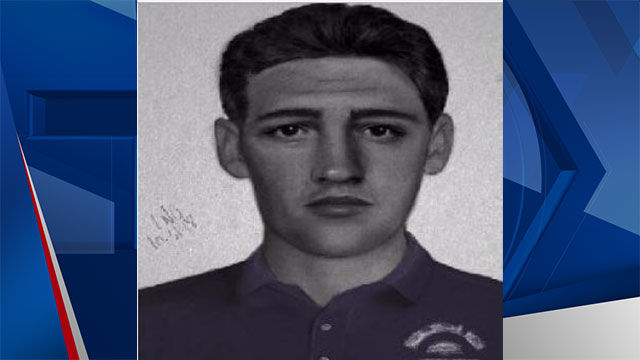 ---
BURGLARY, SAFECRACKING
May 11, 2018
STATUS
: OPEN
ON THE MORNING OF MAY 11, 2018 THE GREENVILLE COUNTY SHERIFF'S OFFICE RESPONDED TO
BANKS ASPHALT
IN THE 1400 BLOCK OF NORTH HIGHWAY 25 IN TRAVELERS REST. INV'S STATE THAT ON MAY 11TH BETWEEN 12:45 A.M. AND 8 :00 A.M. UNKNOWN SUBJECT(S) BROKE INTO THE BUSINESS . WHILE INSIDE THE BUSINESS THE SUBJECT(S) BROKE INTO A SAFE AND TOOK CURRENCY AND A HANDGUN FROM A DESK DRAWER..
---
HOMICIDE INVESTIGATION -
July 18, 2017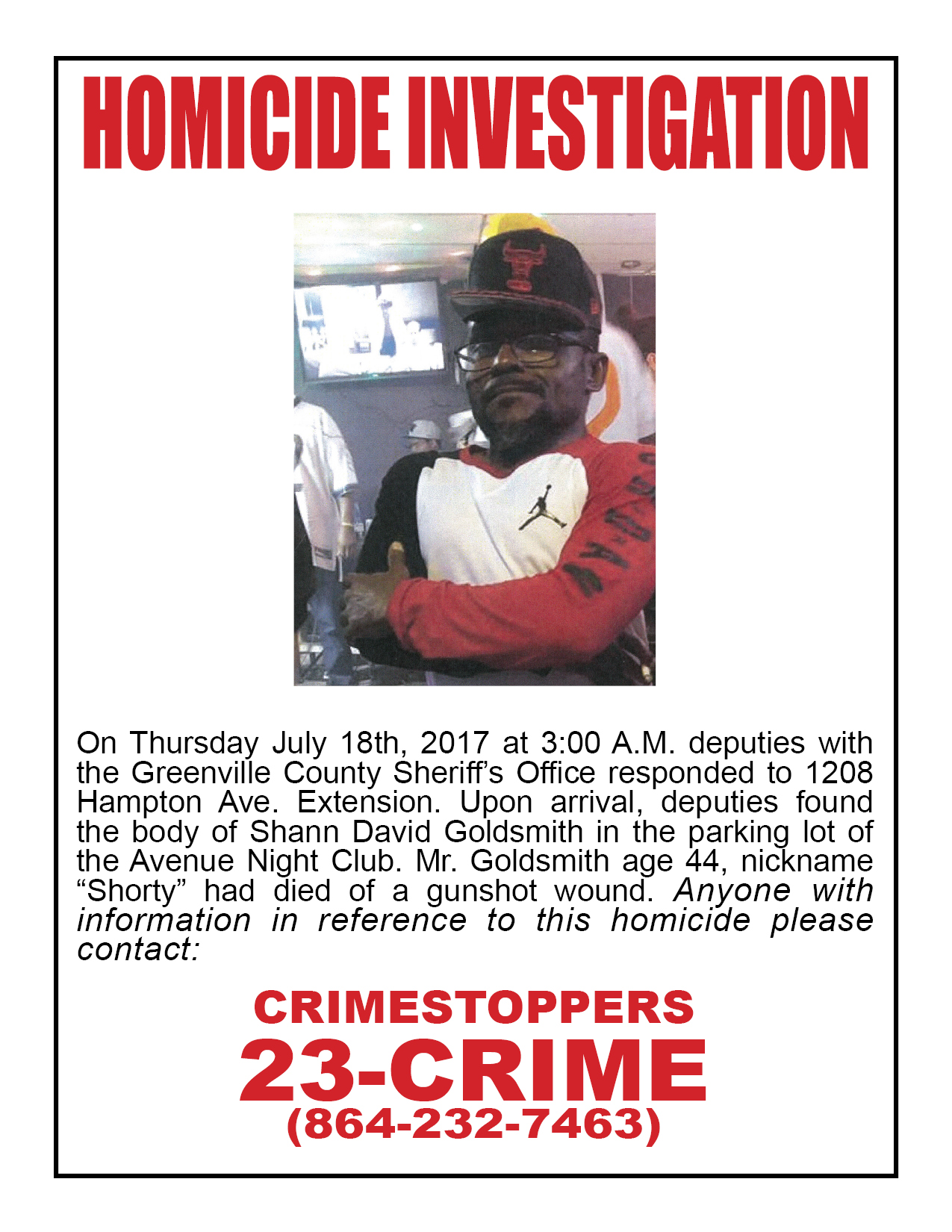 ---
HOMICIDE INVESTIGATION --
May 13, 2017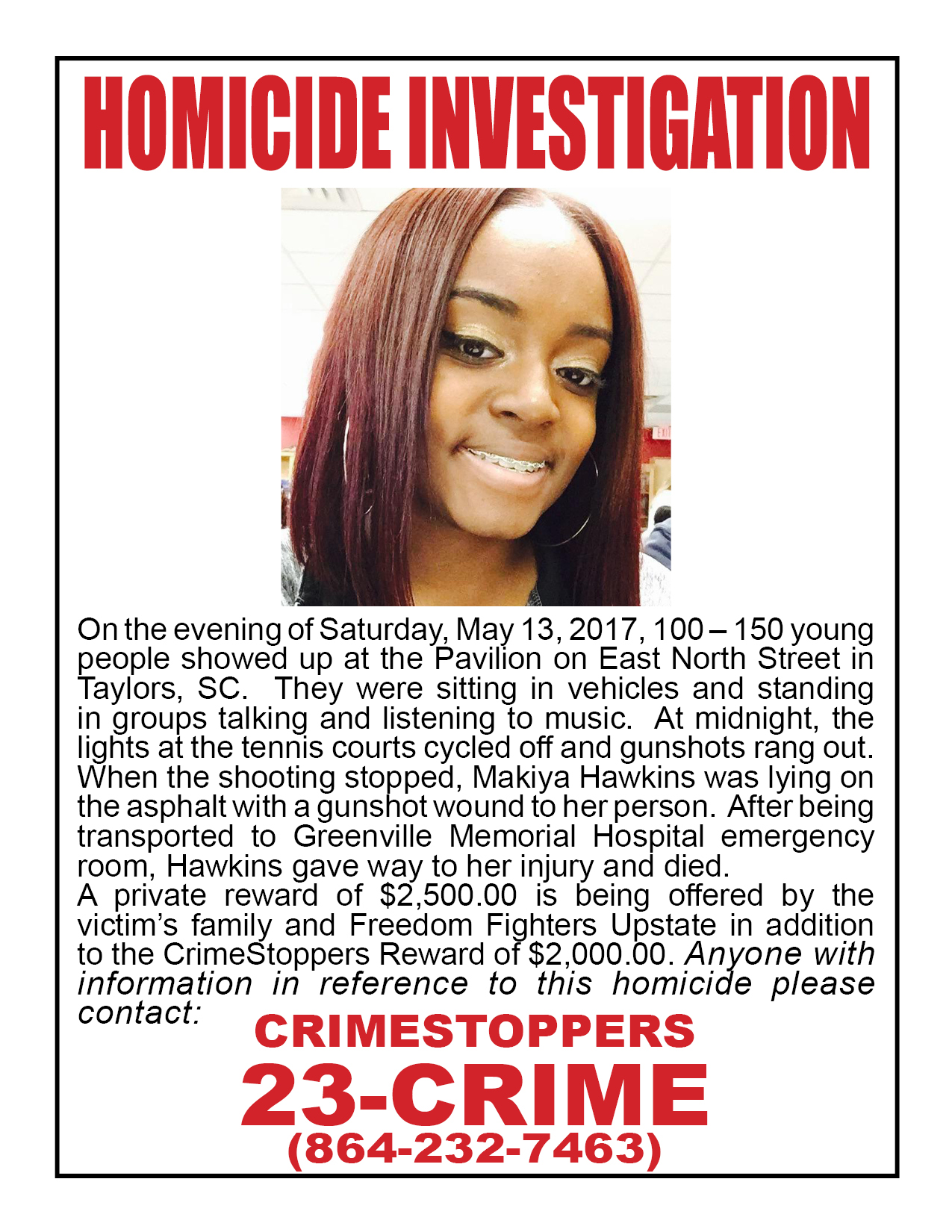 ---
DEATH INVESTIGATION
September 29, 2016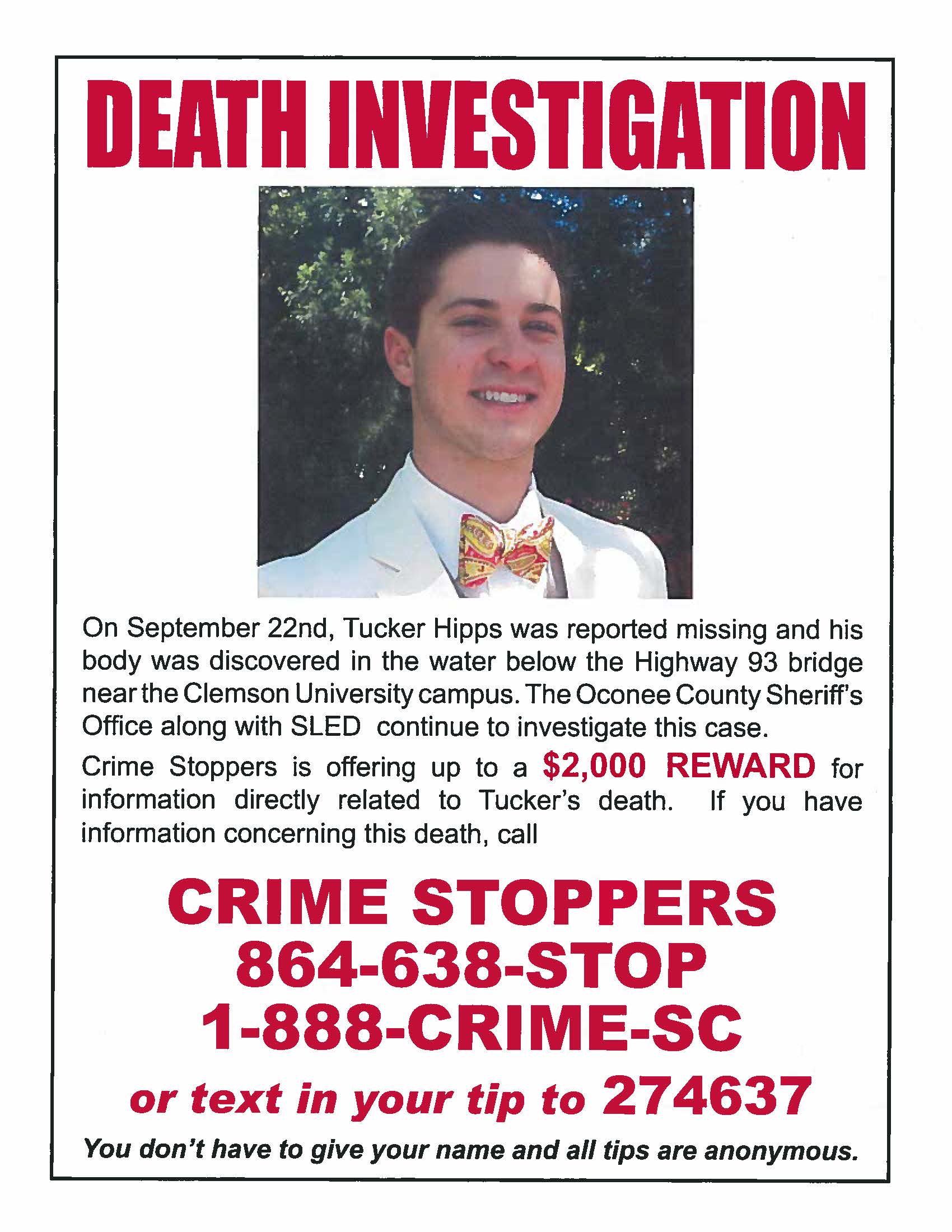 ---
HOMICIDE INVESTIGATION
April 10, 2016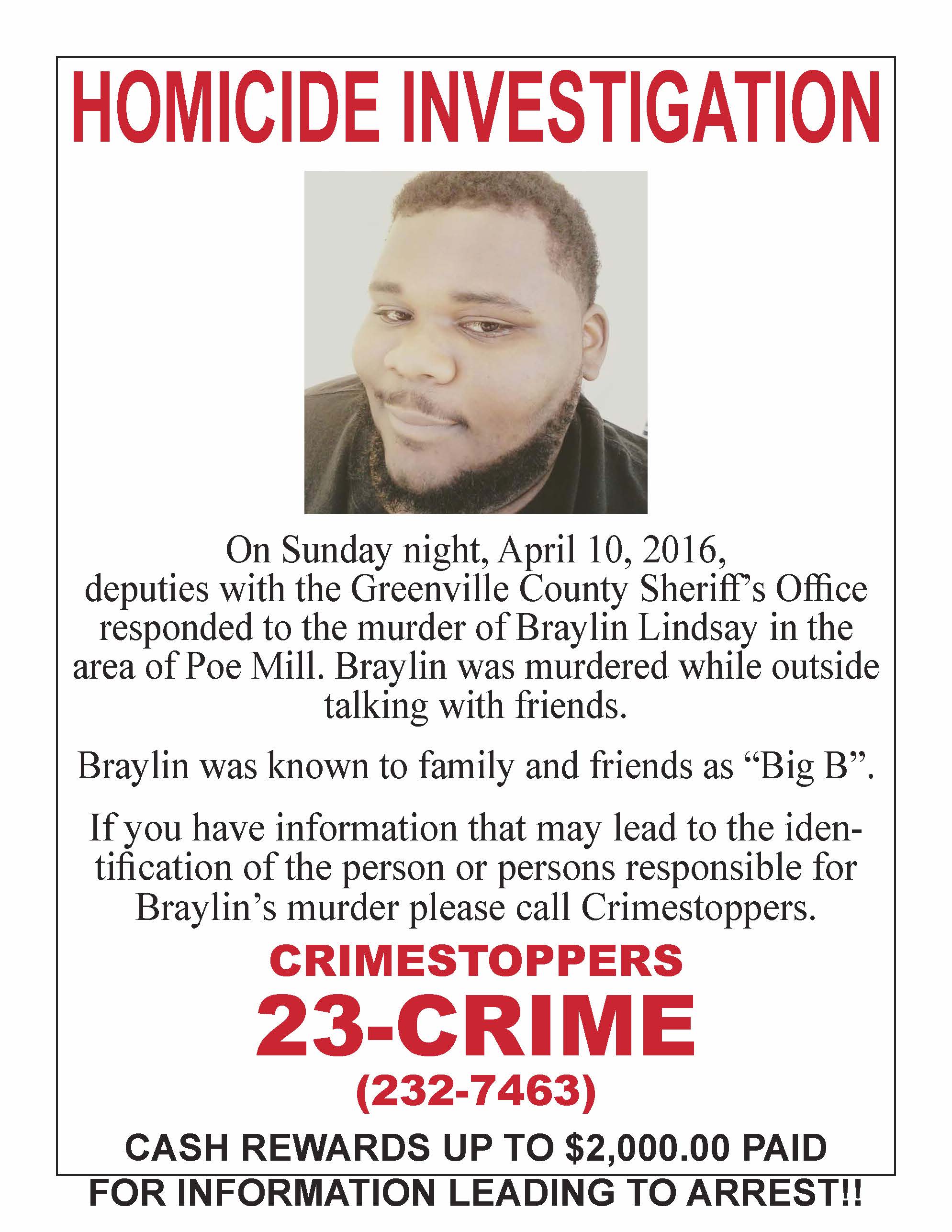 ---
MISSING PERSON
March 20, 2016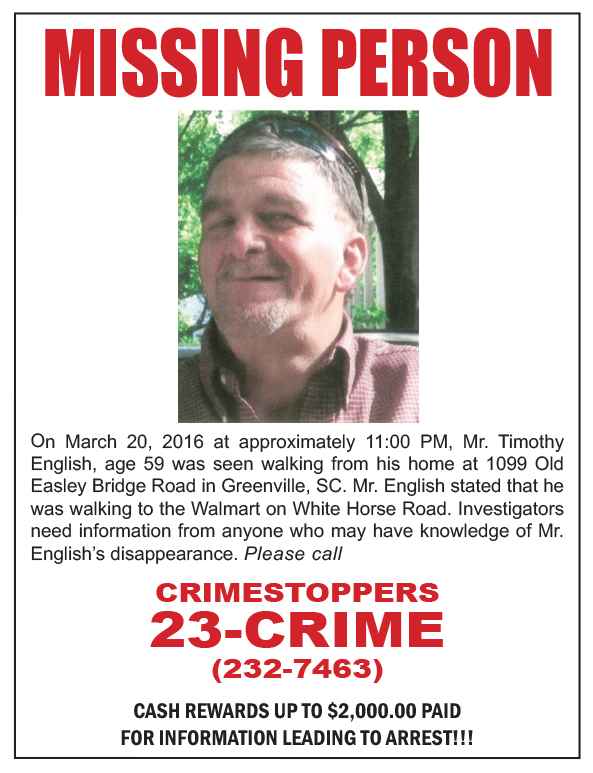 ---
HOMICIDE INVESTIGATION
July 18, 2015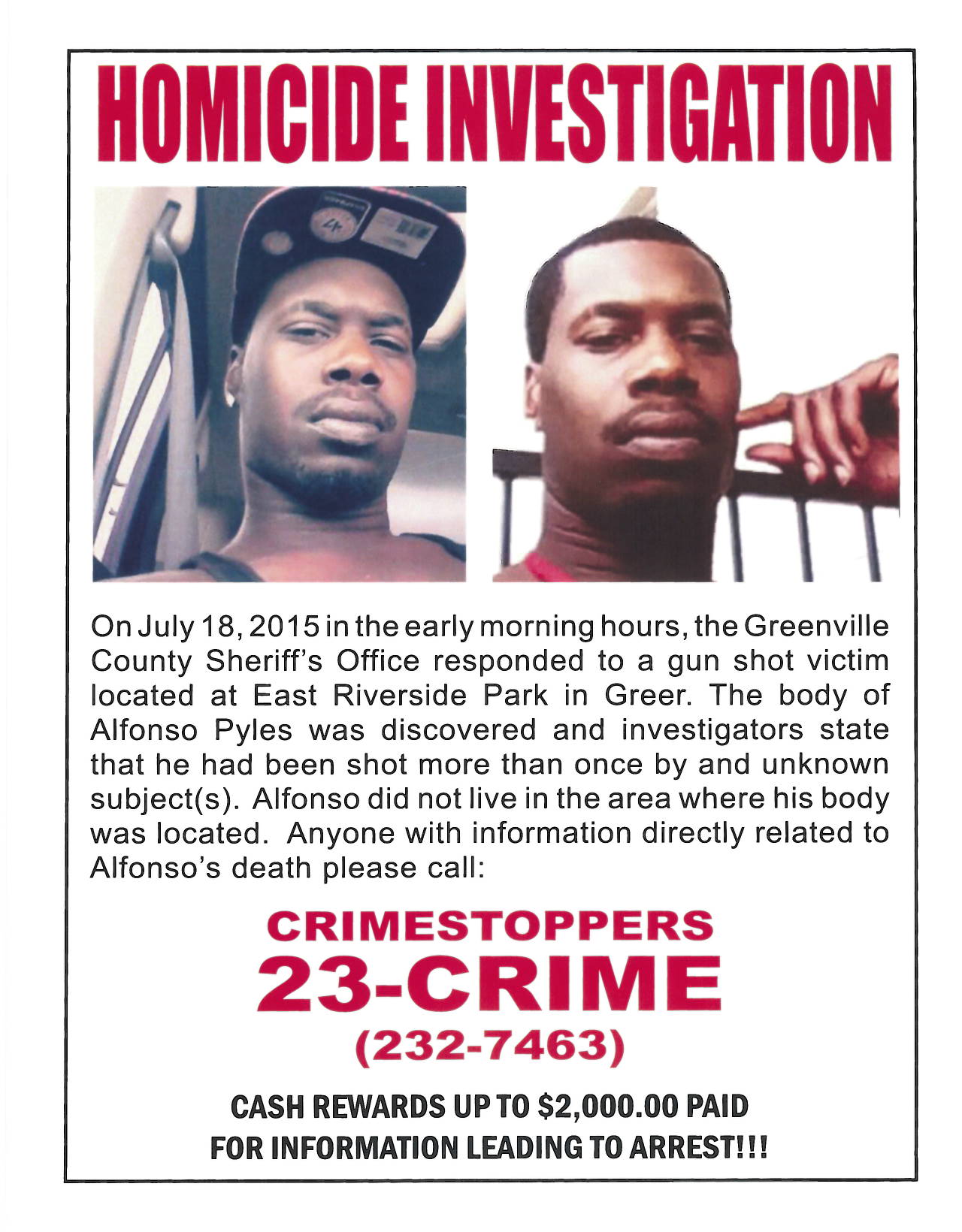 ---
HOMICIDE INVESTIGATION
January 25, 2015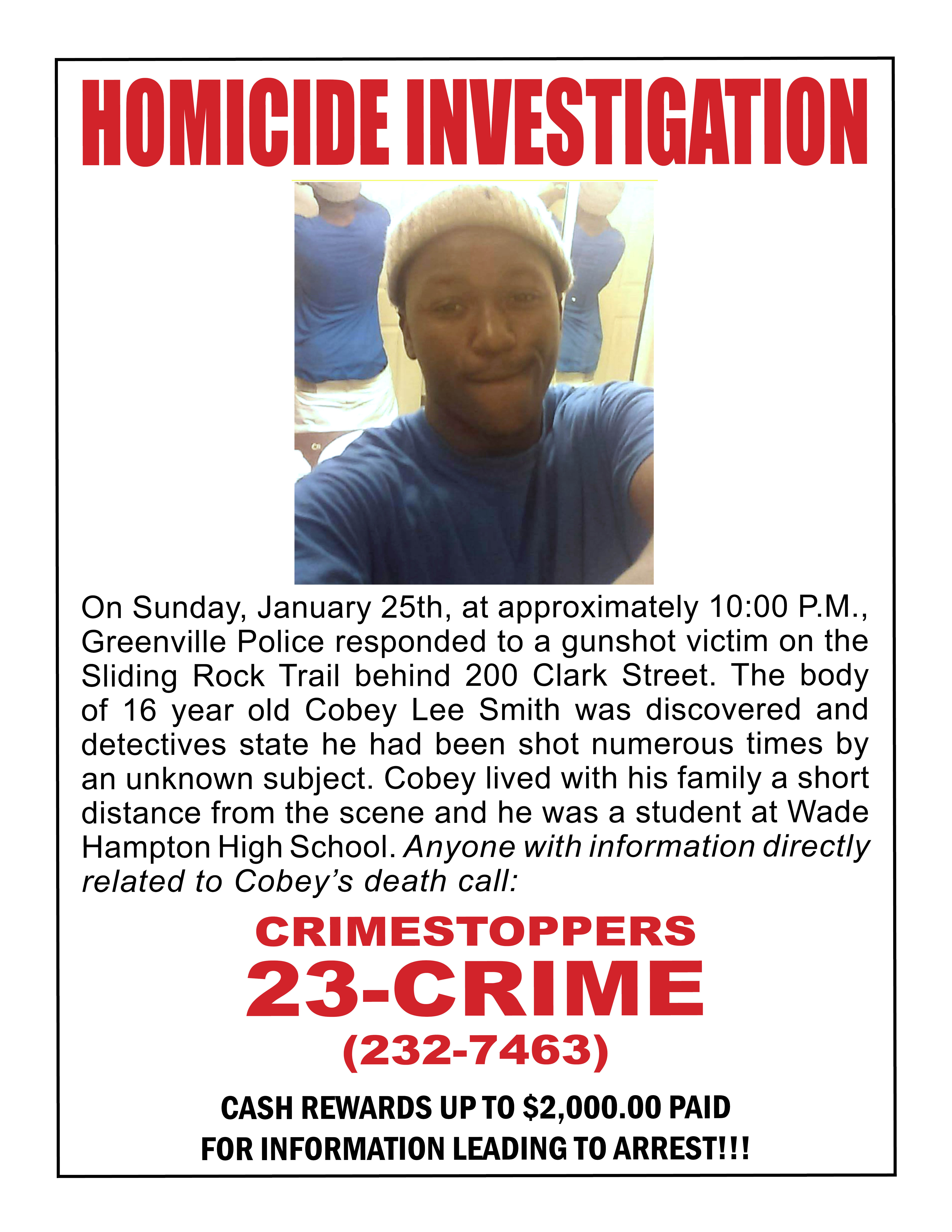 ---
| | | |
| --- | --- | --- |
| Page 1 of 3 | 25 Records | Prev | Next |